Family Counseling
Leesa Plumblee-Nelson, M.Ed.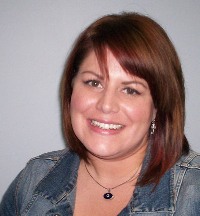 Leesa Plumblee, M.Ed.
Child and Adolescent Therapist
B.A. in Sociology, Clemson University, 2002
Master of Education in Counselor Education, Clemson University, 2008
Leesa has been employed at Compass of Carolina since May 2011. She specializes in working with children and adolescents who are dealing with domestic violence/abuse, family turmoil, and mood disorders. She facilitates a group for children struggling with their parents' separation/divorce called Rollercoasters®. In addition, Leesa co-facilitates in Compass' Second Chance Program.