Chase Away The Blues
WINNING NUMBERS!!!!!!!!!!
The winning ticket numbers for the prize packages are:
Package 1- $600 gas card- 642559
Package 2- Dinner for 2 at any Table 301 restaurant- 642525
Package 3- Dinner for 2 at any Table 301 restaurant- 642758
Package 4- 1 hour Massage, 2 weeks Jazzercize, $20 CG to Cheddars, Earthfare Basket- 642745
Package 5- $25 GC to On The Border, 1 hr massage- 642845
Package 6- $25 GC to Tavern 24 and 1 hr massage- 642449
Package 7- @ books by John Jeter, 2 tickets to a Handlebar Show and 1 Hr Massage -642773
Package 8- 4ft Designer rug and 4 ft. designer runner from McAbee Carpets- 642677
You may claim your prizes after February 20th at Compass of Carolina. All prizes must be claimed by March 16, 2013.
We hope you enjoyed Chase Away the Blues 2013!!
A Two-Night Fund-Raiser Benefiting Compass of Carolina
Compass of Carolina is proud to announce the return of
South Carolina's First Lady of Song - Loretta Holloway
on Friday, February 15th

For the first time ever-
ZOSO: The Ultimate Led Zeppelin Experience
on Saturday, February 16th!
Tickets are available now, so act fast because both shows are likely to sell out -- amazing musical acts, amazing value and!!! an amazing cause make this the best fund-raising weekend of the year! Without the musicians' participation, there would be no event. These musicians are the "heart and soul" of this event that enables Compass of Carolina to help heal the "hearts and souls" of children, individuals and families in our community.
Tickets are available for purchase at the Handlebar, Compass of Carolina and here online through EventBrite!
Order tickets via Eventbrite:
http://catb-efbevent.eventbrite.com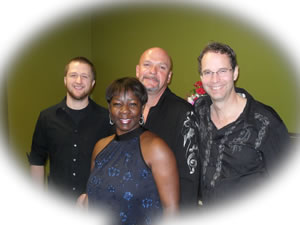 Wanda Johnson and the Upstate Rythm Section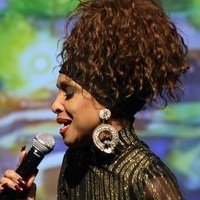 South Carolina's First Lady of Song- Loretta Holloway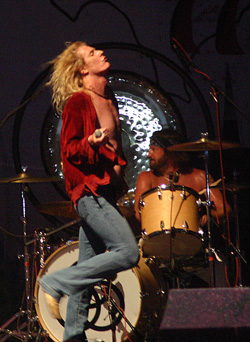 ZOSO: The Ultimate Led Zeppelin Experience
The sixteenth annual Chase Away the Blues will be hosted once again by The Handlebar located at 304 East Stone Avenue. This year they have generously given us the use of their facilities on Friday, February 15th and Saturday, February 16th, 2013. This venue allows for a wonderful event, with Bar-B-Que being served at 7:00 p.m. buffet style each night and extraordinary music starting around 8:00 p.m. in The Handlebar's smoke-free listening room. A cash bar is available both evenings. Each evening will offer an exciting array of music and a wonderful opportunity for Upstate residents to enjoy a fun respite from the post holiday, winter blues.
Sponsors of this Event Help Thousands in Need
Sponsors of this event help Compass of Carolina continue to meet the needs of thousands of individuals in our community. One hundred percent of the net proceeds of the event remain in the Upstate helping children, individuals and families to find their path through difficult times to emerge as stronger, healthier individuals. Compass of Carolina continues to reach out to those in need to offer a "hand up", not just a "hand out". They could not accomplish this without the helping hand of our sponsors.
Current Sponsors Include:
Rock 101.1
BMW Manufacturing Company
Greenville Federal Credit Union
Master Power Transmission
Carol and Dewey Tarwater
BNC Bank
Mike Munafo
Toshiba
HR Experts On Demand
Deal Depot, Inc.
Brenda and Jerry Miller
Independence National Bank
BG Team
Carolina Center Behavioral Health
Superior Cuts
MCA Architecture
SC TAC


Major Sponsors
Become a Sponsor:
Keep checking back for more information!