News Room
Chase Away the Blues Charity Event
Posted by Andrea Bennett on 01/27/2011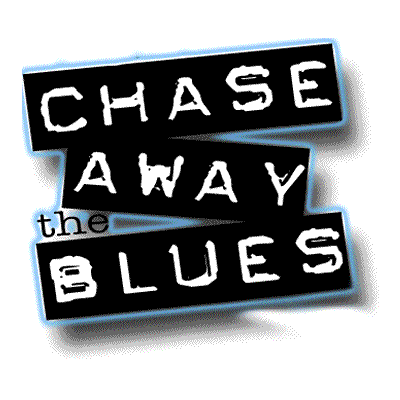 *****************PRESS RELEASE!*****************
For fourteen years, Chase Away the Blues has become an institution, an annual two-day music festival featuring the region's best bands, all to benefit Compass of Carolina, a community-based organization that offers a wide range of services to thousands of individuals and companies throughout the Upstate.
The fourteenth annual Chase Away the Blues will be hosted once again by the Handlebar located at 304 East Stone Avenue. This year they have generously given us the use of their facilities on Friday, February 18th and Saturday, February 19th, 2011.
Friday night we jam classic blues fashion with the son of blues legend Muddy Waters—the great Big Bill Morganfield and the Tips. Saturday we rock out with hard core blues guitar action with The Chris Duarte Group!
Each year musicians donate their time and talents to provide two fun filled evenings for residents of the upstate to "Chase Away the Blues." And now, Compass of Carolina and The Handlebar are proud to present two of the Upstate's most popular acts: Guitar Master Chris Duarte and blues sensation Big Bill Morganfield, who have agreed to perform for a great organization and this good-time winter bash.
As they say, fruit don't fall too far from the tree -- and the fiery product we're talking about here is Big Bill Morganfield the son of McKinley, the American icon who later went by "Muddy Waters." It was after his dad's death in 1983 that Big Bill launched into the career that was in his genes. He released his first album, Nineteen Years Old: A Tribute to Muddy Waters, in 1997, recorded in Memphis. Then came Rising Son, followed by Ramblin' Mind, which featured Taj Mahal and Billy Branch. After his 2009 CD, Born Lover, Elmore magazine raved about the Bill's "growling, cool-as-ice baritone," and concluded that "in-the-pocket, tight grooves" pushed Big Bill Morganfield to the forefront of contemporary blues. He "takes a giant leap as a certifiable, exciting blues performer, and an even bigger jump out of his father's shadow." Special guests the soulful Wanda Johnson and the Upstate Rhythm Section and Upstate favorite Chocolate Thunder will lead off the night.
Chris Duarte doesn't mess around. That's from Soundboard, a music-critic blog that reviewed a December show after the Chris Duarte Group released their latest CD, Infinite Energy. Not just an appropriate title, the critic said, but added, "I don't know what blew me away more, the blues, the funk, or the crazy rock riffs in cut time." Fierce. Incendiary. Roof rippin'. These are just a few terms that apply to the Texas axe man. The Soundboard critic sums up CDG and the super-tight band's lead guitar slinger this way: Take some Albert King, Stevie Ray, Robin Trower, Jimi Hendrix, Eric Johnson, John Scofield, Greg Howe, and maybe some John McLaughlin and press it into some C4 and light the fuse." Best quote of all? "What's it feel like to be the greatest guitar player in the world? - I don't know, ask Chris Duarte." - Eddie Van. And if that wasn't enough- back together for a special reunion show- Greenville's favorite blues trio- Jelly Roll Antenna opens this amazing night of blues.
Get your tickets soon because both shows are likely to sell out. Tickets are $15.00 per person per night and include a bar-b-que buffet. A cash bar is available. Tickets can be purchased at The Handlebar, Compass of Carolina or online at www.mycommunityevents.com. Amazing acts, amazing value and an amazing cause make this the best fund-raising weekend of the year!
Have you ever experienced the death of a loved one? Ever had a problem in a relationship? Does your child have a problem with bullying at school? Know anyone suffering through domestic abuse? Chances are you've been in one of these situations some time in your life.

For over ninety years, Compass of Carolina has helped guide individuals through these difficult times. As a United Way supported, non-profit agency Compass of Carolina provides services to over 8,000 individuals every year. Whether its Family Violence Intervention/ Prevention, Family Counseling, Representative Payee Services, Juvenile Delinquency Intervention or Violence Prevention in schools, Compass is dedicated to one mission- Strengthening the community by strengthening individuals and families.
Chase Away the Blues is sponsored by, The Handlebar, Rock 101, Omnisource Southeast, BMW Manufacturing Co., Raymond Godwin, Attorney at Law, PC, Greenville Federal Credit Union and Master Power Transmission.
#####
Media Contact: Andrea Bennett (bennett@compassofcarolina.org)
467-3434 ext 3322