Donate Now
We need your help more than ever! Budget cuts from various sources are making it difficult to maintain the current level of quality services. Our programs are supported by the generosity of donors like you!
Your donations help keep our crucial programs going! Our Family Violence Intervention Program was just affected by the government budget cuts. This program is a highly effective program in breaking the cycle of domestic violence. Won't you consider a donation to make sure this program continues? Click on the button below to make a donation and make a real difference in your community.
Compass is seeking to fund renovations for our Domestic Violence Starts Small Child/Adolescent Therapy Program. This effort addresses the emotional and behavioral health of young people who have been scarred by domestic violence and divorce. DVSS addresses all dynamics of domestic violence in families by providing services for child witnesses/victims (ages 5 -17). The goals of our services are to reduce emotional/family problems, prevent the cycle of violence from passing to the next generation, and ultimately to decrease health care and judicial costs in our community. Because of our existing programs and years of expertise, Compass of Carolina is uniquely positioned to address the needs of young people with emotional and behavioral problems.
Children who have witnessed domestic violence are at high risk for depression, anxiety, behavior problems, and poor school performance. Without intervention, their emotional challenges can continue into adulthood and lead to increased difficulties with relationships, employment, and parenting. Child witnesses to domestic violence are particularly vulnerable and are more likely to attempt suicide, act aggressively, abuse drugs, engage in risky sexual behavior, and enter into unhealthy relationships that perpetuate the cycle of violence in the future. They often have low self-esteem and poor socialization skills.
This project includes developing a specific play therapy room including all the equipment, books, supplies, decor and tools required for a therapeutic but child friendly environment. It also includes renovations to our group therapy room such a new technology, upgrading furniture, chairs and décor to create a more suitable therapy setting. Your donation today can make this project a reality!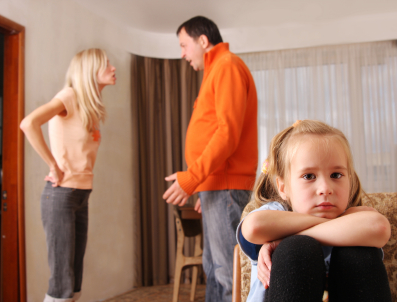 Domestic Violence Starts Small